Welcome to

Open 9.00am Till 5.30pm Weekdays
You can place an order via this Shopping Cart
and by Emailing - Sales@FalconGT.com.au
Or Phone us on -

(03) - 9351 0351
Lowest Prices - You Bet !
If you can see the items you require listed in our shop
( Apart from special order items ), then it's a
99%
chance we have it in stock.
If you don't see it then it doesn't mean we don't have it,
It more than likely means we are just out of stock at the time.
So check regularly if you don't see it listed today.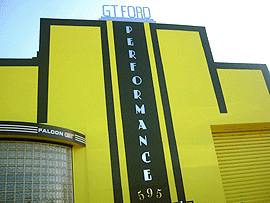 The Greatest Shop for Falcon and Fairlane Parts in Australia or the Internet
With the Largest Range of High Quality Items for Your Car
We will not be beaten on price or quality – so why bother to shop anywhere else?
We have been selling and shipping high quality restoration items for over 40 years and know what we are talking about. Knowledge is a great benefit and it benefits you.
Remember, if you see it advertised cheaper elsewhere, it may not be the same item or of the same quality. We actually improve many products on the market before sale.
Not counting the thousands of secondhand parts we stock, we have over 3500 items in or online store.
PICTURES ON THIS SITE ARE MAINLY FOR REFERENCE ONLY
Items may change over time due to manufacturers and suppliers altering an originally supplied item.
For example - BCR1 - Some times they come as pictured but somtimes the plating is more black than grey then grey again.
It doesn't happen very often but sometimes it does.
We try to change the pictures to suit the items we sell as often as possible if we know that they won't be supplied as pictured ever again.
GT Ford Performance - " The One "- for Service, Quality and Price.