Welcome to

New Operating Hours for Saturdays
After Many Years of Opening From
9.00 am till 2.00 pm Saturday
We will now be Closing at 12.00 pm on Saturdays
We hope this doesn't inconvenience anyone but ...
We Need More Driving The Ford Time :)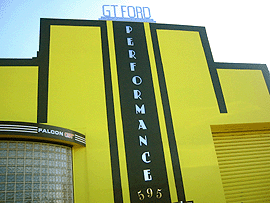 The Greatest Shop for Falcon and Fairlane Parts on the Internet
With the Largest Range of High Quality Items for Your Car
We will not be beaten on price or quality – so why shop anywhere else? Remember, if you see it advertised cheaper elsewhere, it may not be the same item or of the same quality. We actually improve many products on the market before sale.
Get your printable price list from here

and
See why we are not just like the rest when it comes to your Falcon or Fairlane.

- Enjoy
Find out with an

-
ACCH Certificate
From -